Cy cracks us up.
He is an odd mixture of Pig Pen from the Peanuts, Maggie from the Simpsons, Dennis the Menace and Popeye.
Messy, always with a binky in his mouth, causing mischief and tough.
He was the ugliest baby ever.
Ev-ah!!!
What, you don't believe me??
Then I challenge you to an ugly baby contest.
Ready?
GO…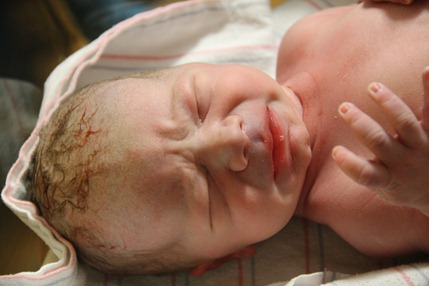 I win. It's like the real life Benjamin Button. I can say that now because he is a-dorable!!
Each of my children are my favorite in their own way. But Cy is my fave favorite. (Yeah, I said it!) His naughty smile cuts me to the core.
Don't the Fedorables fit his style? He insists on wearing his almost everyday! And he does other silly things like, crack his head open without breaking stride. Here he is saying "cheese" after hitting a corner, then all cleaned up, then walking into the ER with Daddy, and finally with his sweet stitched head
He didn't even bat an eyelash during the whole stitching process.
What a Lil' Bruiser.
Cy's head is all healed up and he has white trash faux hawk topping him off (under his Lid of course) and I think it fits his personality perfectly!
Get your own unique cut with this Cool Cuts 4 Kids coupon for $5 off!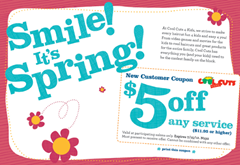 6 Responses to "Lil' Bruiser"