Summer is over. Blarg.
It was busy. A good kind of busy. The kind of busy that means I don't get to update here as much as I would like. But that's part of the reason I officially made this a personal blog. Here is a summer recap… with a HUGE biz update at the very end!
We had our annual Back to School Feast last night and Eli started Kindergarten today. I didn't cry but I sure did miss him. The feast was awesome and I'll share details in another post soon.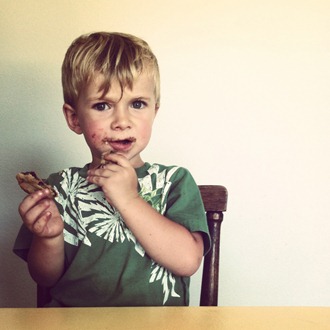 We had the bestest time at Pageant of the Masters with our friends! (The crazy girl behind me is my friend Amber, check out her foodie web series at The Stomach Rules!) It was a great time without kiddos for a night. We were blessed with a night at the St Regis. Where they have butlers. Butlers who organize all the makeup thrown on the counter.
As you know, I'm embracing the Invisible Work that comes along with motherhood. This involves cleaning and moving furniture. My husband loves the furniture part, as seen on a screenshot of our texting.
Scenes of Summer…
My favorite summer pic…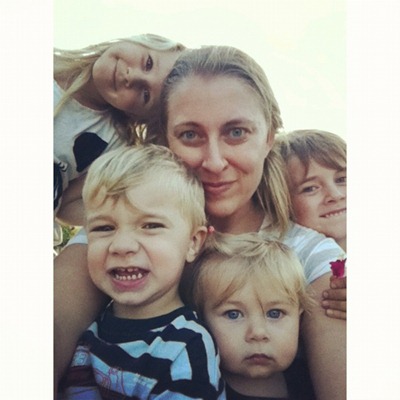 A lil' biz update…
Thank you thank you thank you for all the support with Henry – buying Fedorables and by spreading the word about his fundraising! I'm excited to share, the Hill Family received almost $2,500 in the iPad raffle. I'd like to think our kick a&$ video made all the difference.
We were featured on BabySteals. I love them. Thanks for all the kind words you put on their awesome FB page about us during the steal. It means a lot to me. REALLY. I love BabySteals so much I hope to do a lil' secret surprise with them in January-ish.
Speaking of secrets… I can't reveal it all, but samples for our newest Lid are in route. (Squeeeeee) 
Many colors. (Squeeeeee)
And you get to vote on the two we decide to sell. Voting involved. (Do you like that idea or is it lame?) 
Maybe a new site… It will be rad