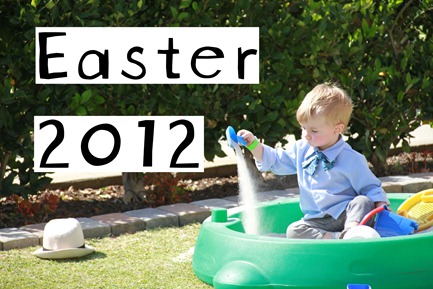 Easter is my favorite holiday. Spring has arrived, candy is everywhere and my matchy match obsession is cool for one day.
This year my mom made the girls dresses – Cora Jane's out of a vintage pillowcase and Tess' out of vintage tea towels. It was adorable. ADOABLE!!
I made the boys matching bow ties. ADORABLE!!
I love Easter baskets. All sorts of bright goodies nestled into a basket. It's perfection… and the only holiday Hot Hubby and I exchange gifts. (Random, I know)
One of my favorite traditions is the gift of a bathing suit in the basket. It's a great way to kick of the hot months here in So Cal! (A tradition I stole from a friend's family!)
I also found play-doh eggs at the 99 cent store. 12 filled with play-doh for 99 cents. CRAZY deal!!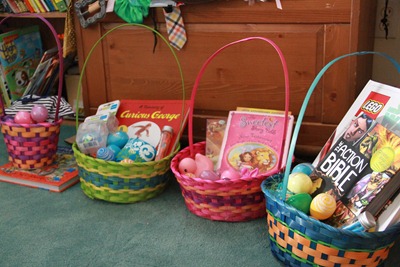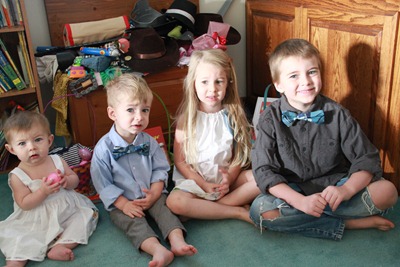 Church was great. We had baptisms, and true to form I wept like a baby the whole time.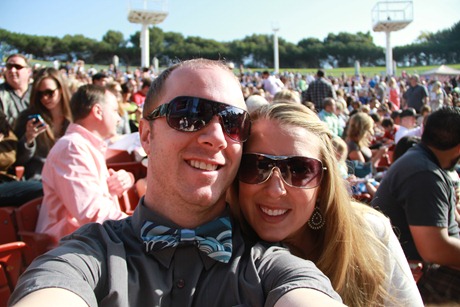 Then we had Easter lunch. Eli thought his new LEGO book would make the perfect "middle-piece." I love that my 5-year-old boy knows a great centerpiece can make a break a table.
My mom put together some beautiful arrangements from her garden – rosemary with red geraniums. 
I had given up candy for lent so I ate a bunch on Easter. I felt sick later and into the next day. I'm thinking my self-candy ban will be extended. Maybe just on weekends? Does anyone do something like that? Does it work?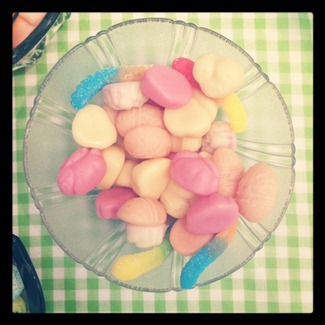 Of course we had the Easter Egg Hunt and and of course my kiddos looked Fedorable!
My family has the best tradition of $$ in the Easter Eggs for adults. The hot ticket egg has $20 in it! I scored $11 this year.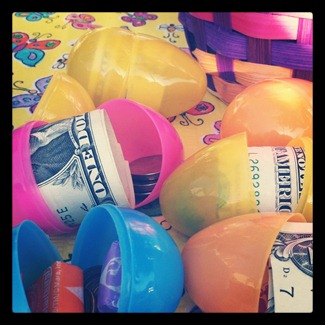 We gathered the kids for our traditional "Jesus is Alive" photo. We had to add exclamation points for baby #4.
I have 4 kids.
That's crazy.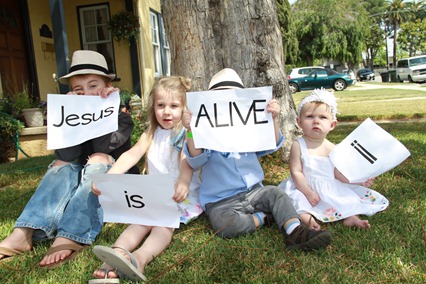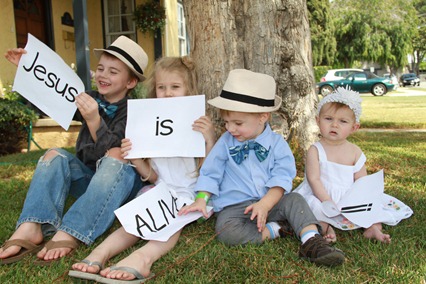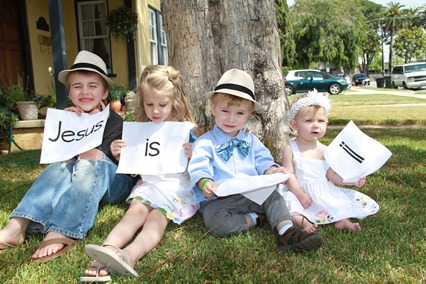 Oh Happy Day!!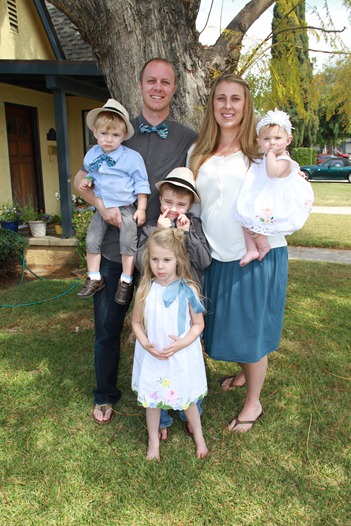 Best shot of the day…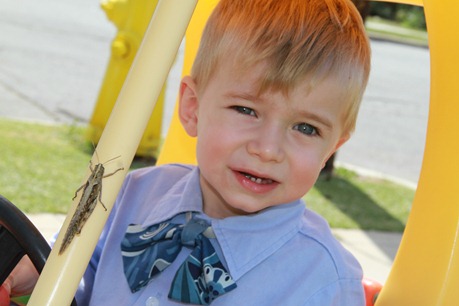 He had no clue it was there!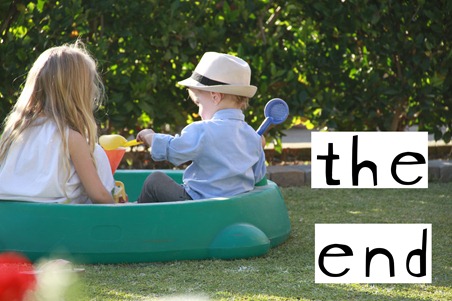 10 Responses to "A Perfect Easter Day"