Archive for September, 2010
Wanna read a post I wrote late at night while I was feeling a bit snarky?
Check out the REALLY awesome blog party over at Funky Polkadot Giraffe this week.

There are multiple giveaways and tutorials going on everyday. A $25 gift certificate to Eli's Lids being one of them!!
I'm off to enter them all right now…REALLY!
OK, I entered. Now to finish this post.

 If you aren't signed up for Plum District (you need to be) then I have to let you know about their deal today – a Customizable Photo Book from SnapFish for only $15. Check it out here! The offer is only good till midnight tonight!
And I'll leave you with an awesome photo of Cy in his swing in honor of Wordless Wednesday. I was organizing pictures came across this one taken at 5 weeks old.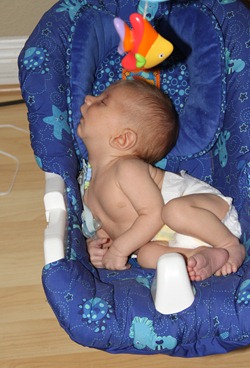 Comfy looking right?
I haven't been up to date with my "I got it at…" carnival.
I've been a little busy…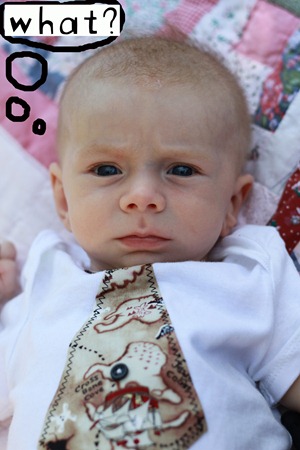 I'm still going to share what I "got" but I'm not going to include the linky list. If you want to share (and I hope you do!) please just add your link in the comments. See new guidelines here.
Eli's Lids has gotten a bit of an ego boost from Petit Vogue's blog.
We were featured on Petit Vogue Children's Fashion Blog!! See the great interview they did with me. It tells the whole back story about Eli's Lids. And Petit Vogue highlighted our best selling Snowboarder Lid (find out how you can save 25% by visiting the Petit Blog).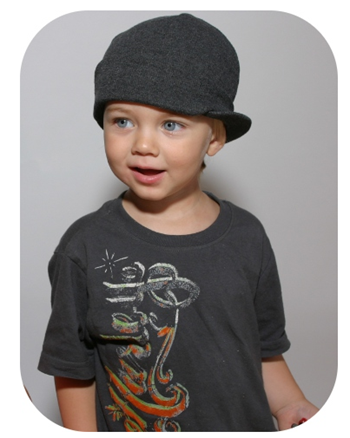 Fan Petit Vogue on facebook here.
Follow Petit Vogue on twitter here.
Thank you Ian from Petit Vogue Children's Fashion Blog for featuring our lil' ole' Lids!
If you "got" something and want to tell everybody about it? Add a link to your post in the comment section. Maybe you are a coupon maven and spent $23 on $233 worth of groceries, or you splurged at anthropologie (sigh), or won an awesome giveaway, or you got an awesome gift and want to honor that gifter… the list goes on!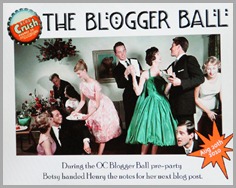 Eli's Lids was able to represent at the 2nd Annual Blogger Ball (last year was a blast). This year, Embassy Suites in Anaheim hosted the event in one of their big ballrooms, we had twitter (#OCBloggerBall) streaming on a large screen, yummy food, the kiddos were home with a sitter and Hot Hubby and I were dressed to impress…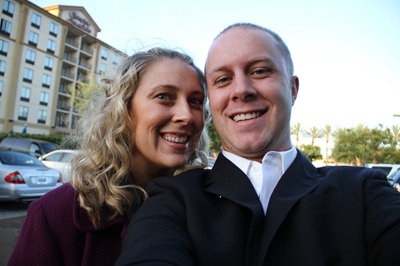 Marcy from The Glamorous Life Association was the MC for evening.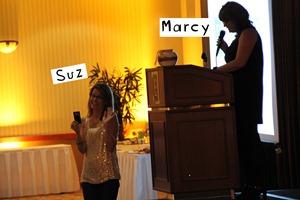 The highlight of the night (besides meeting local bloggers in person) was a raffle.
I love a good raffle.
I think they are so exciting.
REALLY! (I'm that much of a dork.)
The most coveted of prize was a $50 gift certificate to Eli's Lids… or the iPad (donated graciously by Atwater).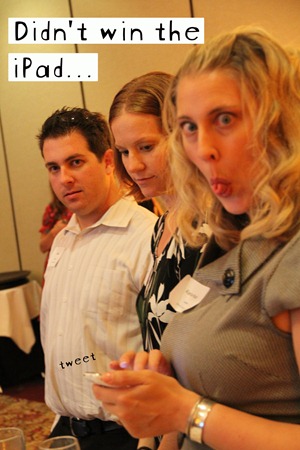 Adam the Dad his beautiful wife and I talking smack on Tracey from Shutter Sisters for winning the iPad (you know I'm only joking Tracey… not really… really… now you'll never know!!)
Steve from The Bush Report won the $50 to Eli's Lids. Whenever I put our stuff in a raffle I get anxiety that the winner won't like the prize. I was so thankful Steve won because he has an adorable little guy at home that will look awesome in our Lids!!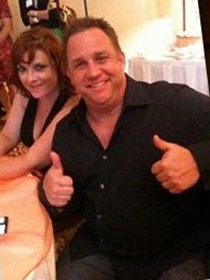 On the way out I got a chance to talk with some of my favorite bloggers Jen from Tiny Oranges, Shanna from My Favorite Everything, Sarah from Whoorl and Hair Thursday, and meet the most famous hair stylist in blogland, Tera.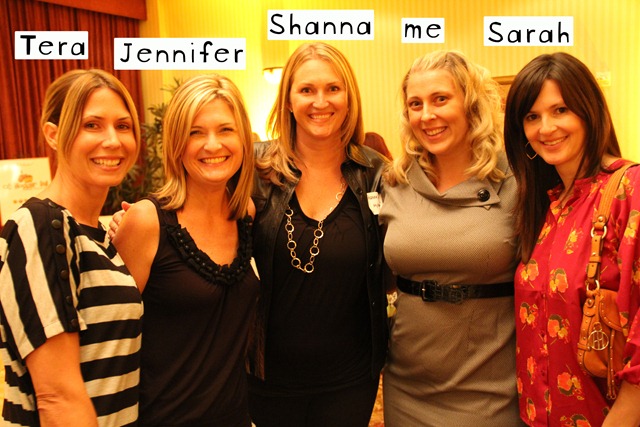 By the end of the night I had to high tail it out of there because I was about to explode.
As in, nurse Cy.
As in, my cup size had doubled in the course if the evening (see picture above).
As in, is this too much info about my boobs???
###
Some other bloggers' takes on the evening…
Tera Rae Stevens (she is first on the list because in her post she says I'm hysterical)
To see everyone else click here for the inks

I'm making a vintage apron with one of my grandmom's patterns from the 50's.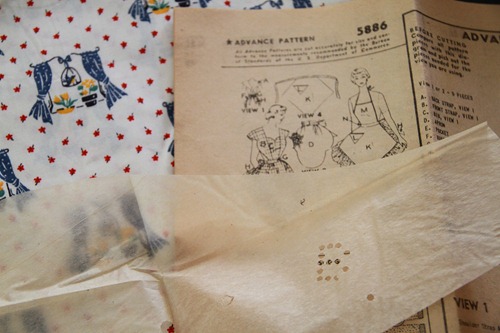 Thinking about working out to some of my new videos bought while nursing and ebay collide.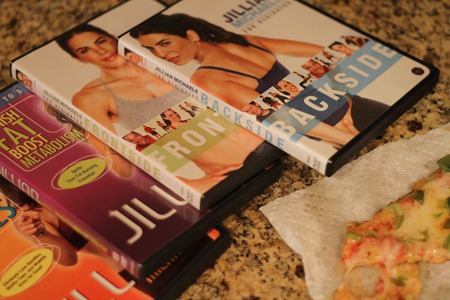 Wishing I could go shopping in LA at this: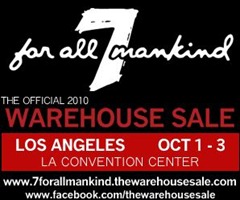 (FYI – Register in advance at to receive a complimentary invitation to the event for expedited entry. Or register at the door. For more info or to register for a complimentary invitation, please visit 7 for all mankind and their Facebook page.)
Looking forward to new deals from Plum District.

 Falling more in love with this guy.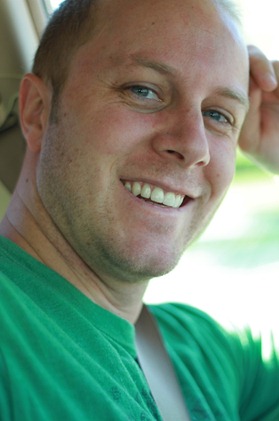 Trying to get the first round of Pirate Tees up on the site.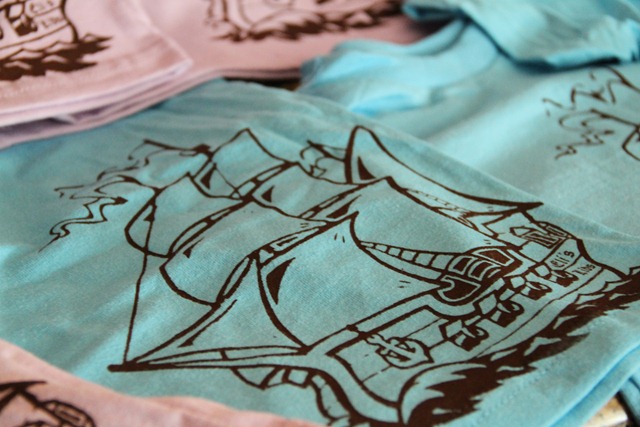 But most of all I'm wrapped around this little guy's finger.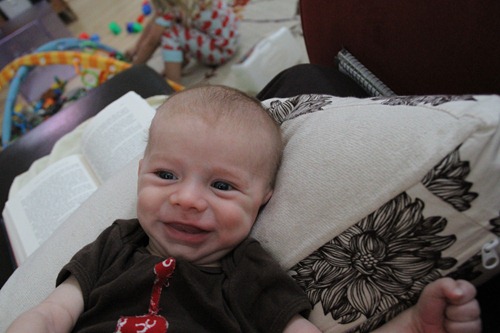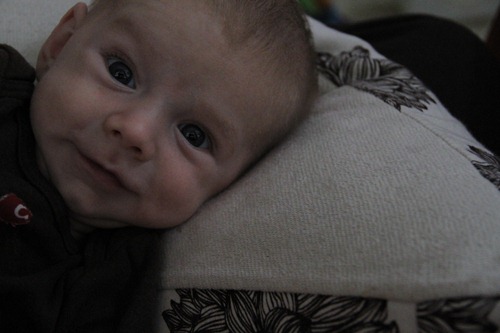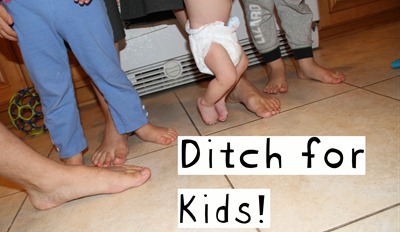 Did you know September is National Child Awareness Month??
To celebrate, Festival of Children Foundation is encouraging people to "Ditch For Kids." Which means you should "ditch" your duties of the day and hang out with your kiddos.
Um… OK!!!
Thursday was Eli's birthday so Hot Hubby ditched the whole morning of work for a family dance party…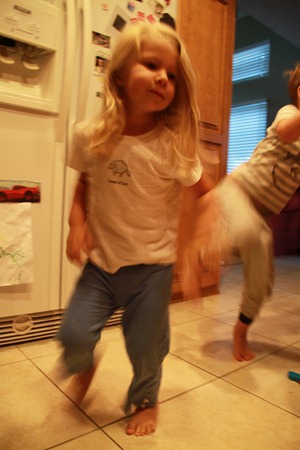 (we to family dance parties often, you should too!!)
Then they had some waffle making fun.
If you have a birthday at our place you get the birthday song and candles for each meal (and snacks).
I know.
It's beyond cool.
You're wondering what the highlight of the dinner birthday song and dessert was, right?
Well, when the palm tree caught on fire, of course!!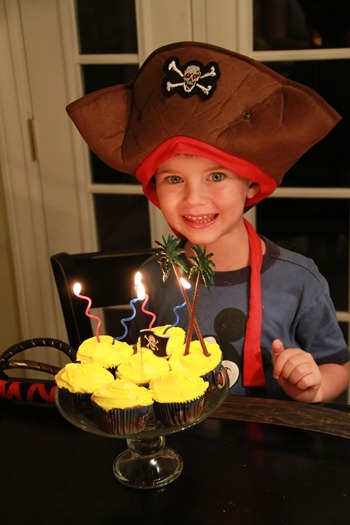 Your turn!
Ditch something to spend time with your kiddos.
Like reading my blog… um… read my blog THEN ditch something for your kiddos. Or read my blog with them. It's kid friendly.
(Check out the Festival of Children Foundation's  Facebook app here and download your excuse letter today!)